Best Flutter App Development Company in India & USA
HireFlutterDev is a prominent flutter app development company with the best Flutter experts who understand exactly what you require to enhance your company across several dimensions.
At HireFlutterDev, we believe in developing cost-effective and efficient apps with our precisely developed, innovative, and cutting-edge flutter app development solutions. If you are wanting to get the best performing Flutter app development, then you're at the right place. Pick a Flutter developer profile from our large selection of experienced, skilled and dedicated Flutter app developers that best fits your project requirements.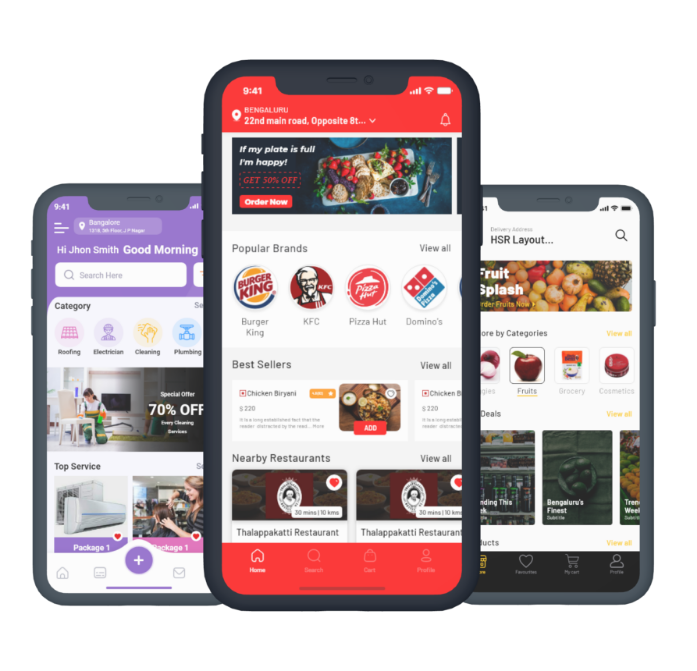 15+
Years of Mobility
Experience
500+
Successful Applications
Our Open Source Contributions on Flutter
GetWidget

GetWidget has 1000+ pre-build widgets that you can reuse to develop both Flutter mobile app and web app

View on Github

Flutter MarketPlace

Looking to buy Flutter Apps, Template, and Themes with a complete solution? Let's browse our readymade product solutions.

IonicFirebase

Open Source UI Flutter Library

The best Flutter UI library to the Flutter community to speed up their development process and build awesome apps with pre-build Flutter Library Components.

View on pub.dev
Hire Dedicated Flutter Mobile App Developer
We are a globally recognized Flutter Development Company with a variety of Flutter developers available for hiring in terms of experience, skill set, and talents to meet your specific Flutter developer needs. Several companies significantly prefer to hire Flutter Developers in India from HireFlutterDev
With our flexible developer hiring models, you may hire dedicated Flutter app developers or a Flutter development team. To provide you with the best Flutter App Development services, we have Flutter Developers ranging from Junior to Lead. They have technical knowledge and experience designing apps for platforms such as iOS, Android, Mac, Windows, Linux, Wearables, and tvOS.
Or Call us at +91 8050032994
Junior Flutter Developer

Experience: 2-3 years in Flutter App Developmen

Worked on 6-8 Flutter projects

Development hours completed: 500+ hours
Hire Now
Full Stack Flutter Developer

Experience: 8-10+ years in Mobile App Development

Managed 10-20 Flutter projects

Development hours completed: 2000+ hours

Experience in Flutter App Development for various platforms like iOS, Android, Linux, etc.
Hire Now
Senior Flutter Developer

Experience: 5-6+ years in Flutter App Development

Managed 8-10 Flutter app projects

Development hours completed: 1000+ hours
Hire Now
Lead Flutter Developer

Experience: 10-15+ years in Custom App Development Services

Delivered 20-50 Flutter projects

Development hours completed: 3000+ hours

Experience in Native App Development
Hire Now
Hire Certified Flutter Developers from HireFlutterDev
Assume you need a Flutter developer with demonstrated expertise and skills in designing full-stack Flutter mobile apps. In such a scenario, HireFlutterDev is the most safe, dependable, and knowledgeable IT solutions provider to hire Flutter developers from India.
Global enterprises looking for Flutter developers choose our pre-vetted and offshore Flutter developers to work on their Flutter projects from the ground up or as dependable, capable, and cost-effective personnel in their existing Flutter development environment. Our competent and dedicated Flutter developers deliver the following benefits to your Flutter requirements:
80% Cost reductions

Flutter is a popular cross-platform app development platform, and its flexibility has improved dramatically with Flutter 3. Furthermore, our Flutter developers adhere to Flutter's best practices to considerably cut your project expenses.

Creating a Flexible Flutter Team

We have the resources to meet your specific project needs, with a staff of 60+ committed Flutter developers ready to assist you as needed.

Flutter expertise and knowledge

HireFlutterDev's Flutter developers are all fluent in the Flutter and Dart programming languages and are always up to speed on the newest Flutter advancements.

Full-Stack Flutter Developer Services

HireFlutterDev can help you build any mobile, web, desktop, or any Flutter solution with our skilled Flutter developers who can effortlessly combine Flutter with other technologies.
Hire Full Stack Flutter Development Services
Do you need a Flutter mobile app developed, or are you looking for a Flutter developer with experience developing desktop apps for Windows, Mac, or Linux? Whatever your needs are, our Flutter developer technical talents and spectrum of knowledge have you covered.
Flutter Mobile Developer
Our Flutter mobile App development team possesses the necessary abilities to give you the ultimate cross-platform app solution, as well as expertise in native modules to create the finest Flutter mobile app solution.
Flutter iOS Developer
Hire our skilled Flutter iOS programmers to create the most secure, scalable, resilient, and high-quality iOS application for half the cost of native iOS app development.
Flutter Android Developer
Like many other Android-specific organizations, our Flutter developers can create the perfect Android app by utilizing Flutter's Material framework to emulate the native Android app Interface.
Flutter Web Developer
Hire Flutter web developers from HireFlutterDevs at low prices to create a responsive and secure Flutter-based online application that looks great on all displays.
Flutter Desktop App Developer
We can launch applications on macOS, Windows, Chrome OS, and Linux because of Flutter's single codebase and dart advantage. Now, with Flutter, you can run your application with all of its capabilities on all of us.
Flutter Windows App Developer
Create a Windows app with our expert Flutter 3 developers, who will use Flutter packages like fluent UI to make your app appear and feel like a native Windows program.
Flutter MacOS Developer
Our Flutter developers for hire are skilled at using macOS-specific Flutter packages like Cupertino or macOS UI to create the most futuristic macOS application.
Flutter Linux App Developer
Hire Flutter developers knowledgeable in FFI implementations for setting up Flutter apps on Linux and using additional packages that support Linux from HireFlutterDevs.
Hire Flutter Developers with Our Flexible Hiring Models
HireFlutterDev has the top Flutter developers in India. All of our certified Flutter developers have worked on a variety of client projects from diverse sectors, with varying commitments - Full-Time, Part-Time, and Hourly. Our flexible hiring and engagement options for obtaining our Flutter professionals let you pay just for what you require.
Full Time
Start Work in 72 Hours
Only works for you in dedicated mode
Duration : 8 Hrs/Day – 5 Days/Week(160 Hrs/ Month)
Billing : Monthly
Minimum Duration : 1 Month
Part Time
Start Work in 48 Hours
Need a few hours of attention to the work
Duration : 4 Hrs/Day – 5 Days/Week(80 Hrs/ Month)
Billing : Monthly/Weekly
Minimum Duration : 40 Hours
Hourly
Start Work in 24 Hours
Prefer better half for your business
Duration : 8 Hrs/Day – 5Days/Week
Billing : Weekly/Daily/Monthly
Minimum Duration : 40 Hours
What is Flutter App
Development?
Flutter by Google is an open-source, cross-platform app development framework that allows you to create native iOS, Android, and Web apps, with support for Desktop Apps on the way. We utilize a single codebase to construct cross-platform apps using Flutter app development, which speeds up app development, reduces defects, and increases your ROI.
Flutter offers a variety of valuable features in addition to the ability to develop mobile apps for several mobile operating systems at the same time. Programmers like this technology's ability to allow for faster development and testing, well-designed widgets (components), and a certain programming style.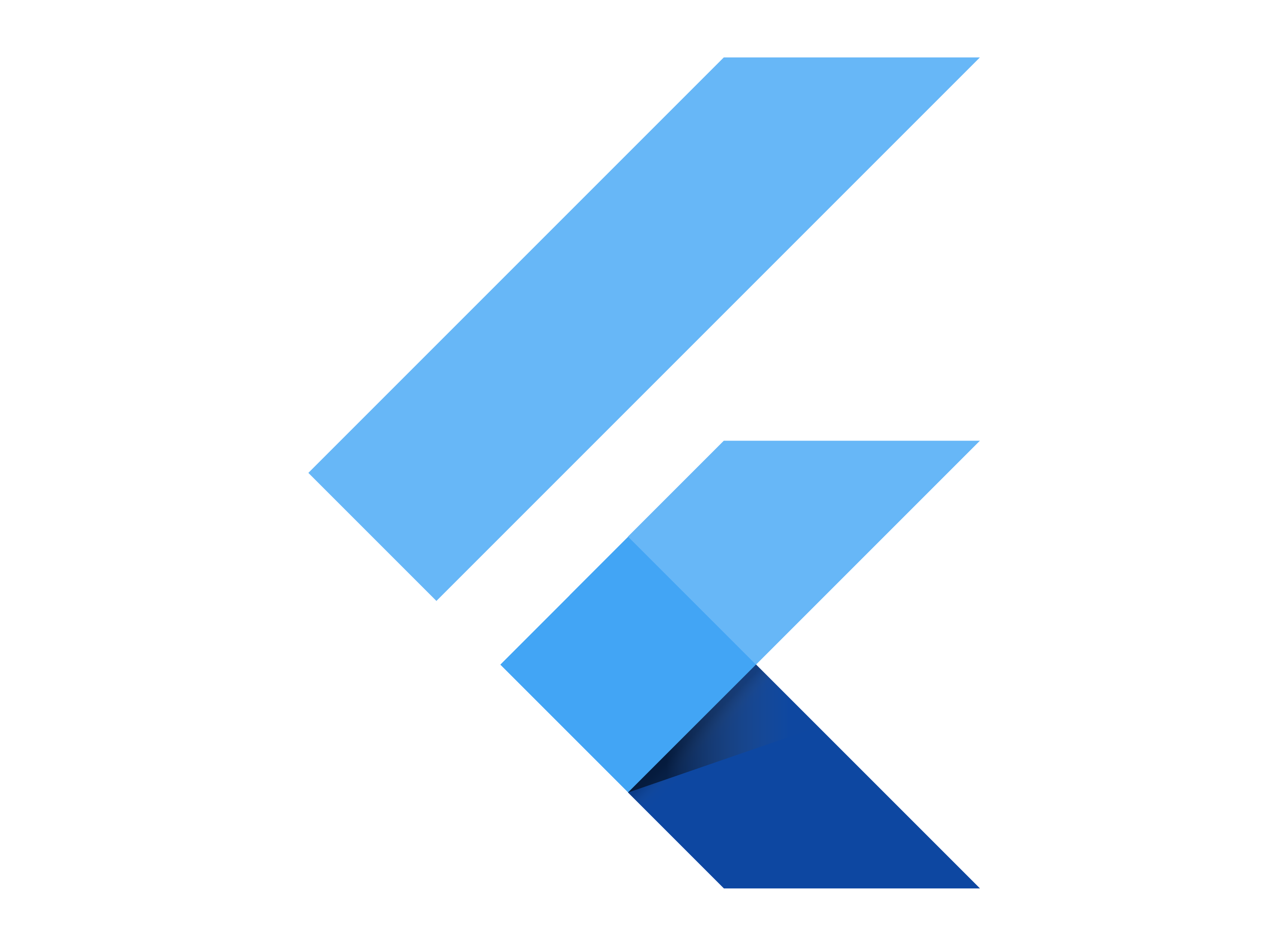 Companies using Flutter





Benefits of Choosing Flutter App Development Services
If you're still wondering what benefits Flutter app development might provide then: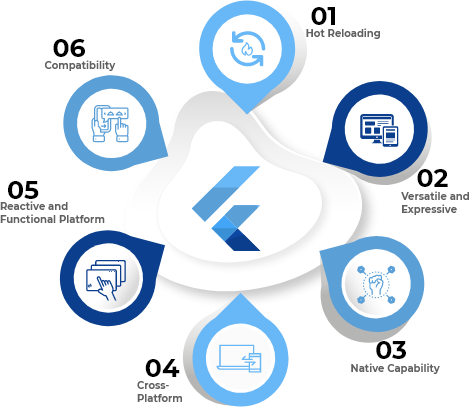 Hot Reloading Capability
Flutter's SDK includes a plethora of ready-made and fully-customizable widgets, testing, and integration APIs that allow you to quickly experiment, develop Uls, add features, and correct errors.
Versatile and Expressive Designs
Flutter's rich-motion APIs, smooth scrolling, eye-catching material design, and Cupertino widgets let you create fast-rendering, user-focused experiences.
Native Capability
Using Flutter's important platform differences like scrolling, navigation, icons, and fonts, you can enjoy complete native performance on both iOS and Android.
Cross-Platform
Flutter is an open-source technology with a single code base that runs on both platforms using the same libraries, framework, and renderer.
Reactive and Functional Platform
Flutter's functional and reactive platform layouts and versatile APIs enable developers to build dazzling designs and engaging animations.
Compatibility
Flutter interacts smoothly with Swift and Objective-C, saving time on rewriting the app code from scratch.
Our Flutter Developer's Expertise
We recognize the value of a developer's ability to code and communicate in order to fuel any successful Flutter app project. As a result, all of our Flutter Developers go through rigorous training and work with a variety of clients to improve their technical and non-technical skills. These are some examples of the skills and abilities of our Flutter app Developers:
Or Call us at +91 8050032994

Flutter 3 Developer
All of our Flutter developers have firsthand experience designing Flutter apps for many platforms utilizing a single codebase and the latest Flutter 3 capabilities. Our Flutter developers can help you upgrade and migrate your Flutter 2 apps to Flutter 3.

Flutter eCommerce App Developer
Hire Flutter eCommerce app developers that have extensive expertise constructing Flutter app Templates for a comprehensive eCommerce solution to create a highly productive, low-cost, competitive Flutter-based ecommerce app solution.

Flutter Apps Designers
Build engaging and rich UI interfaces using Flutter to leave a lasting impression on users. Hire our Flutter App Developers to create aesthetically attractive app designs that adhere to Android and/or iOS design guidelines.

Flutter Backend Integration
Our talented Flutter experts are capable of integrating Flutter with powerful and well-known backend frameworks and databases like Firebase, Node, MongoDB, Express.js, and others to create a fully working Flutter app for your needs.
Development Resources for Flutter, Our Flutter developers have expertise in
Skilled Flutter developers and understanding of the top Flutter developer tools are two vital factors for ensuring efficient Flutter development. Our trained and experienced developers are well-versed in the use of Flutter development technologies that may assist decrease boilerplate code and app time-to-market.
Frameworks

Redux.dart

Mobx

GraphQL

Flux

Inject

Flame
ClI & Editor

Pub.dev

DartPad

Visual Studio Code

Codepen
UI Tools

Supernova

Panache

Adobe Plugins

Rive

Screenshot
Other Tools

Firebase

Android Studio

Appetize

Vysor
Hiring HireFlutterDev vs. In-house Flutter Developer vs. Freelance Flutter Developers
Flutter developers are available through a variety of avenues, including a reputable Flutter developer business like HireFlutterDev IT Solutions, freelancing sites, and recruiting in-house developers.
Although the latter two solutions are realistic, they come with no certainty of job completion or a large number of fixed expenditures that cannot be delayed. These are some of the reasons why hiring Flutter developers from HireFlutterDev is the best option for your Flutter project:
Hiring From
Hiring Model
Time taken to get efficient developers
Time taken to start a project
Recurring training cost and benefits
Time taken to scale size of the team
Pricing (weekly average)
Project failure risk
Developers supported by a delivery team
Dedicated resources
BDM
Shadow Resource
Project Manager
In-House
Full-time
4 - 12 weeks
2 - 10 weeks
$10,000 -$30,000
4 - 16 weeks
2.5X
Low
Same
Yes
Extra Cost
Costly
Extra cost
HireFlutterDevs
Monthly, Part-time & Full-time
1 day - 2 weeks
1 day - 2 weeks
0
48 hours - 1 week
1.5X
Extremely low
Yes
Yes
Yes
Yes
Minimal cost
Freelancer
Weekly, Hourly
1 - 12 weeks
1 - 10 weeks
0
1 - 12 weeks
1X
Very High
No
No
No
No
No
Hire Flutter App developers with Adaptable Engagement Models
Whether you want to start from scratch or update an existing Flutter project to Flutter 3, our specialized Flutter programmers can help. We can also assist you in migrating from your current platform to Flutter or in hiring a Flutter developer to join your existing Flutter development teams.
Flutter app from the beginning

Hire a Flutter developer team from HireFlutterDevs to fuel your complete Flutter project from start to finish, including planning, deployment, and post-deployment services.

Update to the most recent Flutter version

Our experts can quickly convert your existing Flutter app from Flutter 1 and 2 to Flutter 3 (without danger of data loss) to increase the performance and efficiency of your Flutter app.

Native to Flutter Migration

Transfer your existing native iOS or Android app solution to the Flutter cross-development platform to save money on maintenance and broaden the reach of your app.

Augmentation of the Flutter Team

All of your Flutter developer requirements will be met by our qualified and experienced senior developers. Easy integration with your current Flutter team.
Apps We've Built With Flutter
Delivering value to an assortment of industries to accelerate and escalate the creation of business value through trending technologies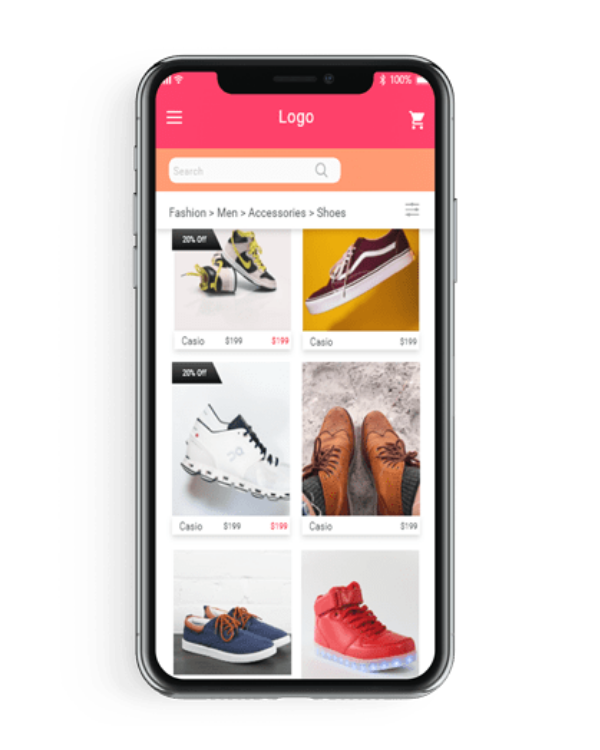 eCommerce App
Our eCommerce Clothing Store mobile application built on flutter that gives you a complete solution for your E-Commerce Clothing Shopping business.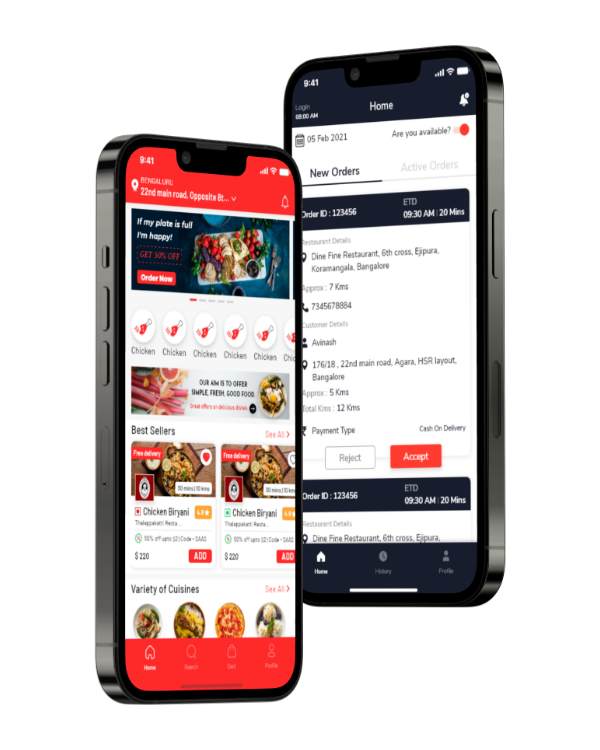 Food Delivery App
Online food delivery app is a system developed by software developers that helps you order food and owners of restaurants accept the order virtually.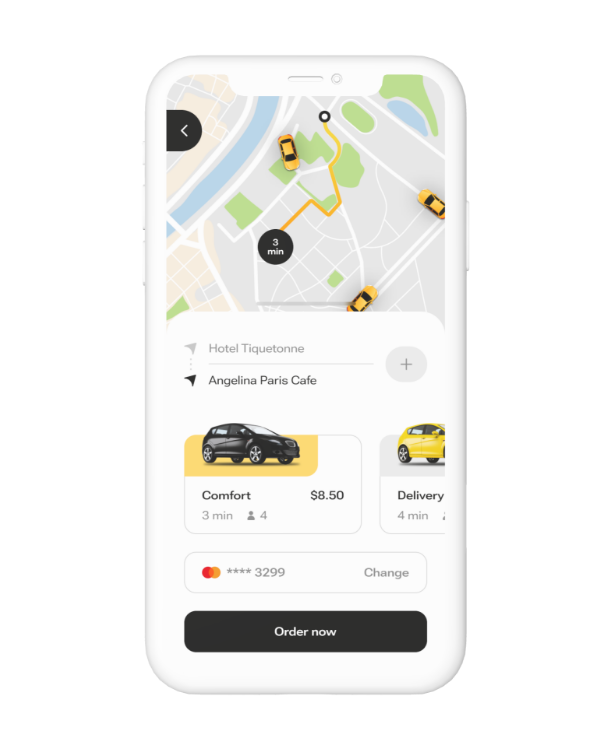 Taxi Booking App
With all the necessary functionality and an easy-to-use user interface, our taxi app developers have created native iOS and Android taxi/cab booking apps that work seamlessly with your branded app.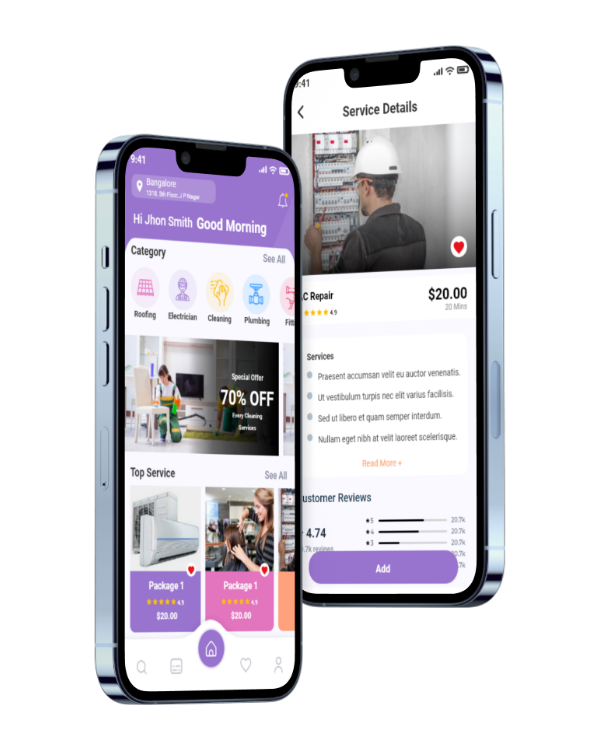 Home Service App
HireFlutterDev is a most preferred technology partner for Home service app development. Our home service app is exclusively built for your brand.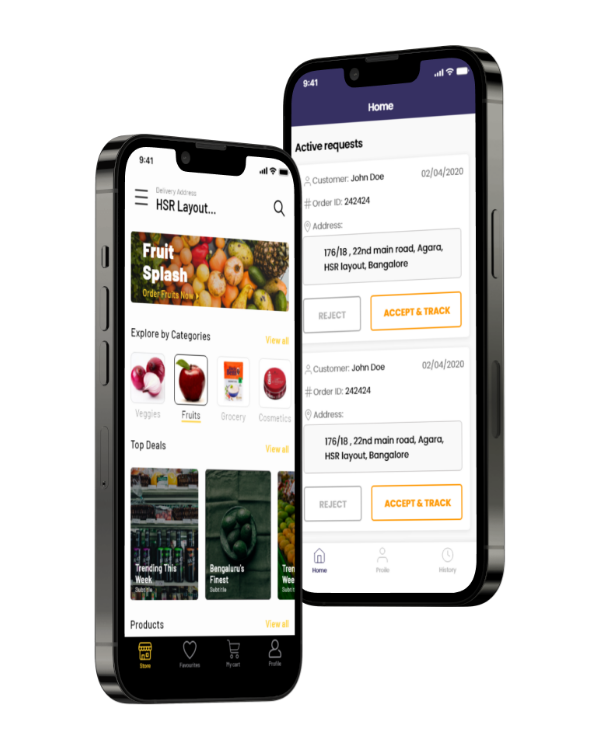 Restaurant Saas App
Fully customizable, ready-to-use screens for users with easily configurable application design, and the right UX for a Restaurant App like Foodpanda / Uber Eats / Swiggy.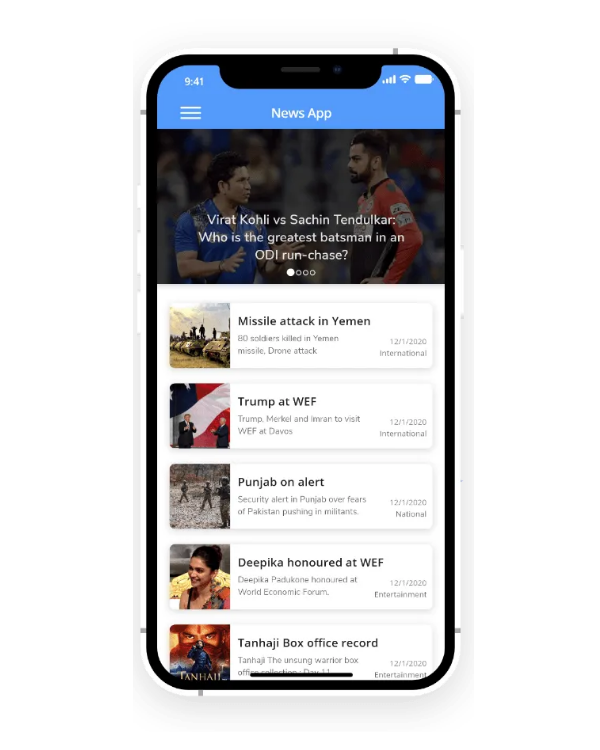 News App
This News app UI kit is built with flutter SDK. You can publish your news with a wide range of news & information happening around the globe.
Certification & recognition
Awards

Effective Hiring Process for Flutter Developers at HireFlutterDev
We got acquainted with the typical difficulty of hiring Flutter Developers in the market after years of giving rapid, effective, and long-term advantages to our clients. To make the process easier and save our clients time, we cut down our Flutter Developer recruiting process so that they can hire Flutter Developers quickly and simply.
Choose your Service Model

Choose the best engagement model for your project's requirements: full-time, part-time, or hourly rates.

Developers should be screened and chosen.

Pick and handpick Flutter developer profiles and request testimonials, CVs, and other information.

Conduct an individual interview

At your convenience, interview top-selected prospects and evaluate their technical and interpersonal abilities.

Bring on Flutter Talent

We will onboard the suitable Flutter developer to your team within 24-48 hours of discovering them.
Frequently Asked Questions
HireFlutterDev is the perfect place to hire dedicated Flutter app developers. Our Platform has over 100+ vetted and experienced Flutter specialists to choose from, available as part of a monthly subscription. The developers have expertise in a range of different sectors, such as ecommerce, healthcare, logistics and gaming. We provide access to 24/7 support, so you can always ensure that your project is working optimally for you.
We recognize that one size does not fit all, thus we provide a variety of customizable pricing structures based on the client's preferences. Pick your chosen price model from the following:
Fixed Price Pricing Scheme
Time and resources Pricing Scheme
Pay as you go/per unit
Mode Combination Pricing Scheme
There is no set time for every project because it is fully dependent on its size and model. Depending on the size, customization, integration, features, and functions you want in your application, an app development project might take anywhere from 3 to 8 weeks to complete.
This is a consultation, but we can tell you that you will receive more than you expected. You will have an experienced team of Flutter Developers as well as a project manager to help you manage the project.
You may assess our developers' abilities and competence by conducting interviews with them over Skype. We are eager to demonstrate our knowledge. Please feel free to assign test assignments to assess our code standards.
Certainly not! We have no secret policies; all of our policies are open to the public. We make everything transparent from the start. Nevertheless, you may be charged for the usage of third-party add-ons in your app, which will be communicated to you at the outset.
We do, indeed. You will receive a signed NDA agreement, private letters, and other MoUs.
It never occurs; client satisfaction is our first concern, and we strive hard to uphold our promise. Nonetheless, if you are dissatisfied with our work, please contact us immediately and we will figure out feasible options that meet your needs or make you happy.
It is conceivable, however changing developers in the middle of a project's development may cause it to be delayed. The freshly deployed developers may require some time to become acquainted with the projects. We do, however, have a backup plan in place in case of an emergency.
Indeed, we recognize the significance of after-sales services; we give clients continuous assistance until their projects are properly realized. It also depends on the project, however we offer free as well as swift, responsive after-sales support for a set period of time. Once that period has passed, we will charge you for additional assistance.
If you choose to hire certain resources, you must pay 30% of the total cost up front. After completing the job, the remainder must be paid on the specified date. Money can be deposited into the account or made online. Please contact us if you have any more questions.
Flutter uses the Dart programming language, also developed by Google. Dart is a modern, object-oriented language that is easy to learn for developers with experience in Java, C++, or similar languages.
Yes, Flutter can be used for web development as well as mobile app development. Google has developed Flutter web support to allow developers to build responsive and scalable web applications.
Flutter has several advantages over native app development, such as faster development time, easier maintenance, and the ability to use a single codebase for both Android and iOS. However, native app development may still be preferable in certain cases, such as for complex applications that require high performance.
Yes, Flutter supports both iOS and Android platforms, as well as web and desktop platforms.
The development time for a Flutter app depends on several factors, such as the complexity of the app, the size of the development team, and the experience of the developers. However, Flutter's fast development time and hot reload feature can help to speed up the development process.
Some benefits of using Flutter include faster development time, a single codebase for multiple platforms, easy customization with widgets, and a rich set of pre-built widgets.
Yes, Flutter can be used for enterprise app development, as it provides a scalable and customizable framework that can be used to build complex applications.
Yes, Flutter can be used for small projects as well as large-scale applications. Its fast development time and ease of use make it a good choice for small projects with tight deadlines.
There are several resources available for learning Flutter, such as online courses, tutorials, and documentation. The official Flutter website provides extensive documentation and resources for getting started with the framework.
We have incredibly low development prices, and you can hire our world-class developers for as little as $15/hour (pricing varies depending on the developer's expertise). They complete your exceptional application/website before the deadline.
Testimonials
"In general, our partnership with HireFlutterDev was very pleasant."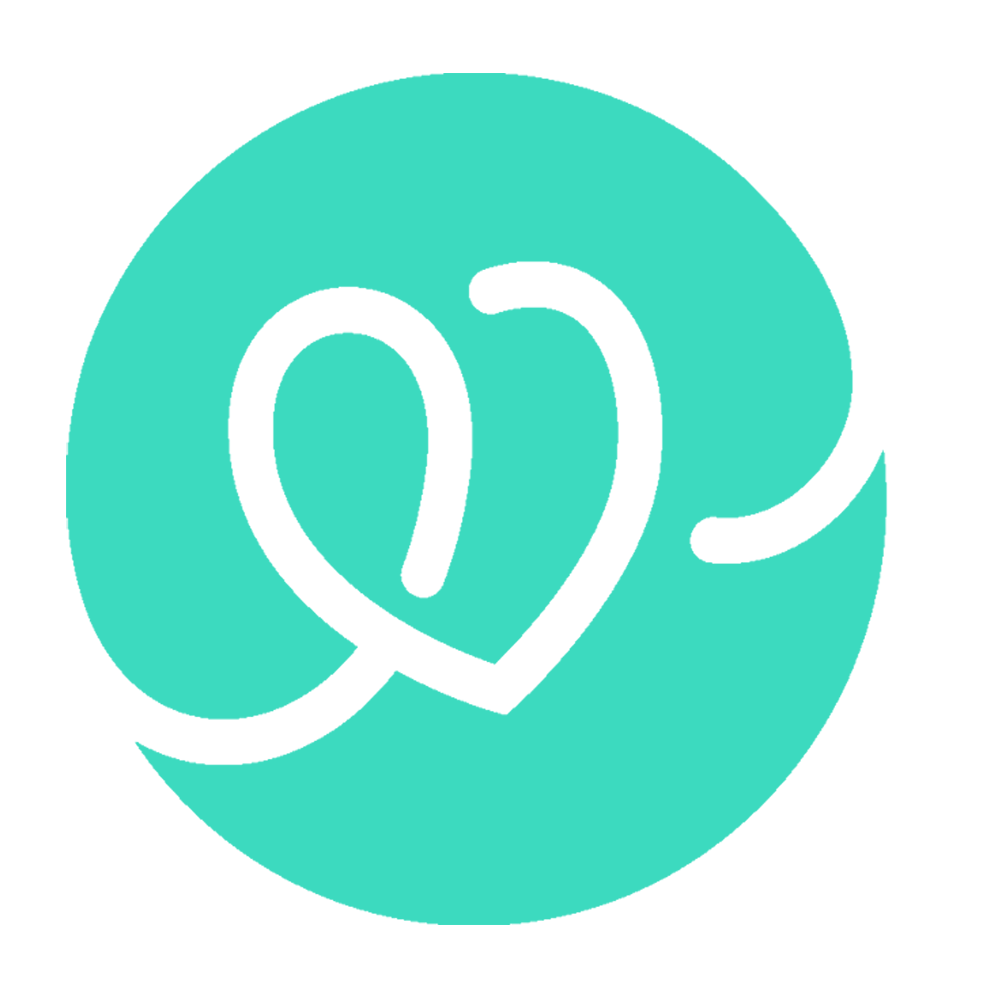 Dawafast
"They were pretty flexible every time we made changes to the project, making them reliable."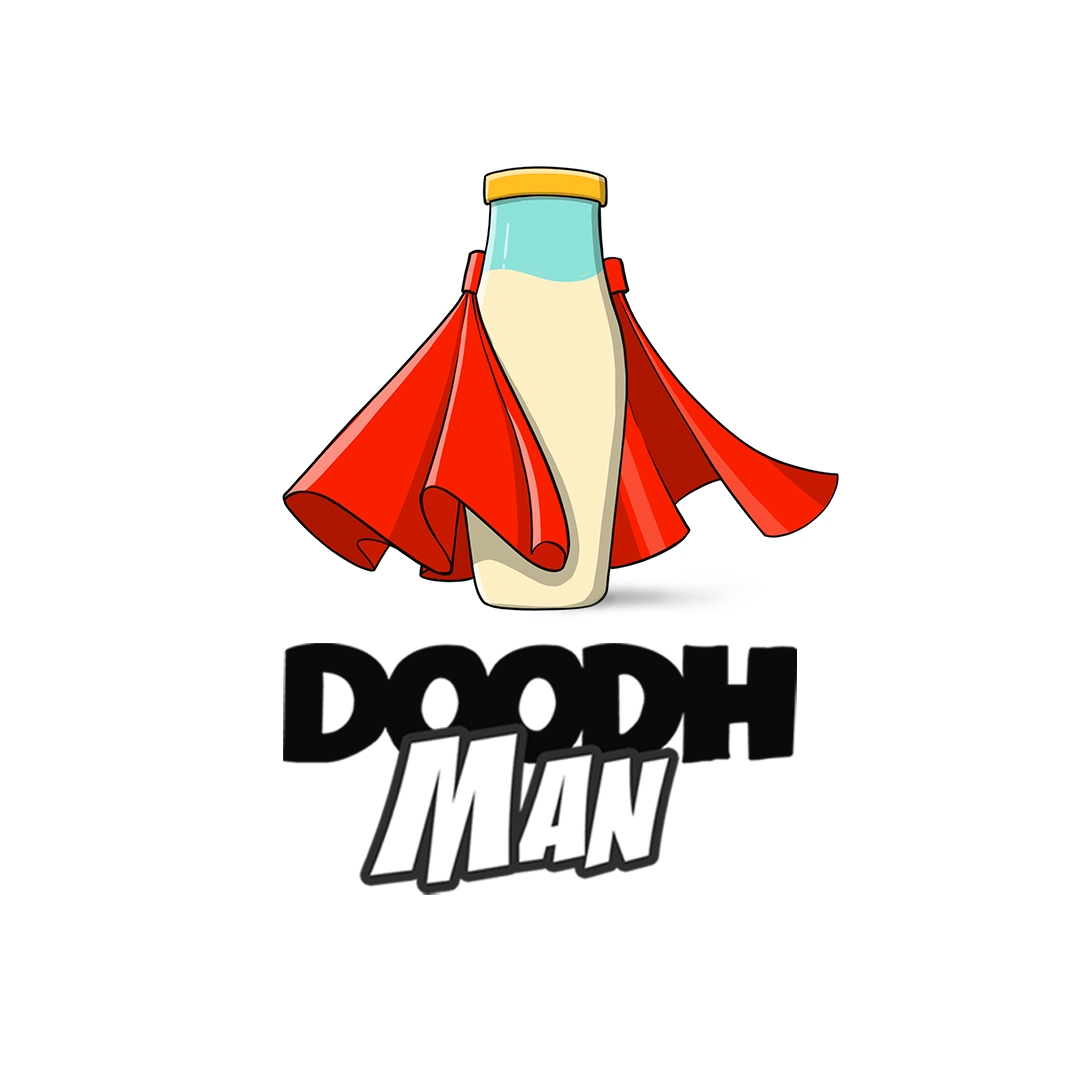 Doodhman
"They not only delivered such a great, user-friendly app, they also paid a lot of attention to every detail"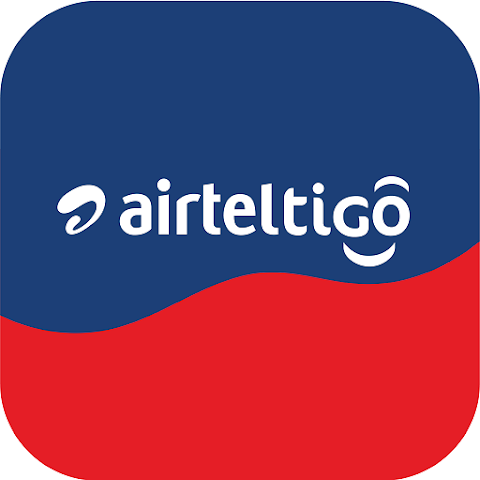 Airteltigo